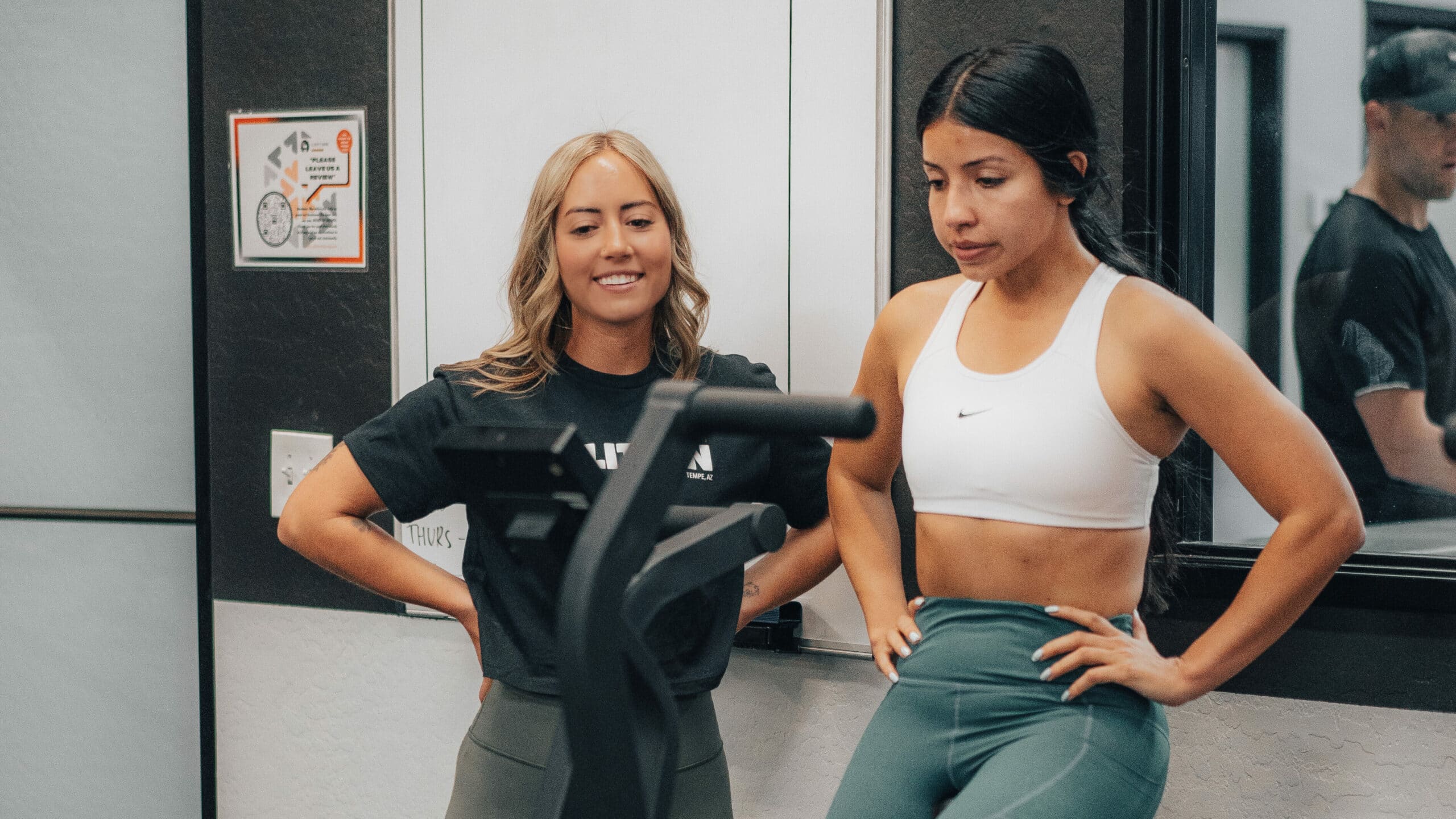 There are several benefits why you should join a program, instead of buying sessions.
Why do we push programs so much?
Seem a bit much especially in an industry with an "á la carte" vibe.
We get it, pay for a package or pay for one price and come any day of the week, come all week! Or come when you're available.
Let me ask you this…
Have you been to Cheesecake Factory?
It's a massive restaurant, you never need a reservation. You also get ENDLESS options for food, it's almost impossible to pick one…this also leave room for dissatisfaction.
So you usually pick the same things you'd get anywhere else.
However when you go to a fine dining establishment you must get a reservation. This forces you to go when you planned on going. You also have a menu designed for the evening.
With little to fail you will pretty much always enjoy that meal and consequently that evening. You're also exposed to new things you'd probably never even consider.
When you can do to the gym 7 days a week, it makes it a lot easier to go NONE.
There's always tomorrow right?
When you can choose a burn class, pump class, sweat class, HIIT, booty, etc, etc…
HOW DO YOU HONESTLY CHOOSE?
You can go for what you "like" but is that what you NEED?
Also if you are never forced to try anything new how can you know what you really like?
Here are some key advantages if you join a program, instead of buying sessions:
1. Goal-oriented: Structured programs help you define and work towards specific fitness goals. Whether it's building strength, improving endurance, or achieving a certain physique, a structured program keeps you focused on your objectives.
2. Progression and Adaptation: Designed with progressive overload in mind. They gradually increase the intensity, volume, or complexity of the workouts over time, allowing your body to adapt and make continuous progress. This approach ensures that you avoid plateaus and maximize your results.
3. Balanced and Comprehensive: Incorporating a balanced mix of exercises that target different muscle groups and energy systems. It helps prevent muscular imbalances, promotes overall strength and functionality.
4. Time Efficiency: We optimize your time at the gym by providing a clear plan. Rather than spending excessive time deciding what to do, you can efficiently move through the planned exercises, saving time and ensuring that you cover all necessary components.
5. Progress Tracking: Structured programs allow you to track your progress systematically. You can measure improvements in strength, endurance, or other relevant metrics, which can be highly motivating and provide a sense of accomplishment. Additionally, tracking your progress helps you make informed adjustments.
6. Accountability and Consistency: Our programs create a sense of accountability. When you have a plan to follow, you are more likely to stick to it and maintain consistency in your workouts. This consistency is key to achieving long-term result.
While random workouts can still be beneficial for variety and enjoyment, structured programs provide a systematic approach to optimize your fitness journey, enhance results, and maintain motivation and consistency.
This is a program; not just a workout.
Our programs are:
📆 SCHEDULED
📝 DESIGNED
🛠️ VERSITILE
🧬 EVOLVING
🏗️ PROGRESSIVE
🏘️ COMMUNAL
🎉 FUN
Come experience the difference with a FREE WEEK by clicking GET STARTED here!
This is programming.
This SMALL GROUP training.
THIS IT VŌLITION .
CHECK OUT HOW WE TRAIN HERE!